Driver's License
Moved to Seattle?

New, Renewals & Duplicates

Driver Types

Tickets, Schools & Insurance

Resources

DMV Offices & Services
Car Registration
Moved to WA?

Registration & Plates

Titles

Buying & Selling Cars

Special Vehicles

DMV Offices & Services
Recommeded Seattle Car Insurance
Washington Enhanced Drivers License (EDL)
Enhanced driver license/ID card (EDL/EID)
Important information
If you need to apply for an EDL/EID within the next few weeks, please come early and come prepared. Recent federal changes to the identification document requirements at U.S. border crossing stations have greatly increased the demand for the Enhanced Driver Licenses and ID Cards.
Tips for getting your EDL/EID
Be sure to bring proof of citizenship, identity, and residence when you visit the office. If your name has changed, bring documentation of the change. We must have these documents to process your application.
Be ready to pay the fee by cash, check, or money order. We cannot accept debit or credit cards at this time.
If possible, delay getting your EDL/EID until later this summer or fall.
Find out how to get your first Washington enhanced driver license or enhanced ID card.
Learn how to renew your enhanced driver license or enhanced ID card.
Find out how to change the name, address, or gender designation on your EDL/EID.
Learn how to replace your enhanced driver license or enhanced ID card if it is lost or stolen.
Get answers to questions about enhanced driver licenses and enhanced ID cards.
Learn about the history of the Enhanced Driver License Program.
Featured Seattle DMV Resources
If you are looking for Car Registration information for the city of Seattle then you have found the best Seattle DMV resouce guide on the web!
Find information about specific to Seattle vehicle-related matters such as renewing your tags, transferring or replacing a title, ordering specialized or vanity plates or obtaining a bill of sale. If you've misplaced your Seattle, WA registration card, need to submit a change of address, or have questions on vehicle inspection and smog, you'll find what you need here.
We also cover special vehicles such as motorcycles, boats, RVs and custom-built cars. Need information on registering a salvaged vehicle in Washington? No problem.
Because not all Seattle DOL-related business can be conducted online, we offer Seattle locations and hours info for the branch office nearest to your Seattle neighborhood. Just be sure you schedule an appointment in advance.
DMV Seattle Information by Counties
Seattle Neighborhoods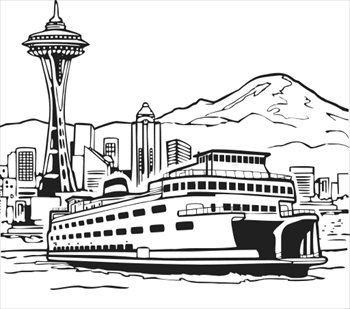 Seattle Central

Seattle South