Driver's License
Moved to Seattle?

New, Renewals & Duplicates

Driver Types

Tickets, Schools & Insurance

Resources

DMV Offices & Services
Car Registration
Moved to WA?

Registration & Plates

Titles

Buying & Selling Cars

Special Vehicles

DMV Offices & Services
Recommeded Seattle Car Insurance
Washington Drivers License - First Time Drivers
Drivers 18 and over
How to get a new Washington State driver license
If you have never had a driver license before and are over 18:
Visit a driver licensing office. Bring with you:

Cash or check to pay your $45 license fee ($20 for your application and $25 for your license).

Complete a driver license application, which includes:

your address and phone number.
a physical description, (height, weight and eye color).
your place of birth and mother's maiden name.
a physical and mental fitness statement.
previous driver license information, if any.
suspensions, revocations, or cancellations of prior driver licenses.
your social security number, which is mandatory to help enforce child support laws. Your social security number will be verified but does not appear on your license.

Pass a knowledge test. (The knowledge test must be completed before you can schedule a driving test.)
Pass a vision screening and demonstration of color recognition.
Pass a driving test. (If you plan to practice for your driving test, you will need to get an instruction permit.)
Have your photograph taken.
Receiving your license
You will receive a temporary license at the driver licensing office, which will allow you to drive for 45 days. Your new finalized Washington driver license will be processed and mailed to you within 7–10 days. If for some reason you have not received your new license within 30 days, please return to any driver licensing office.
How to get a Washington State driver license if you have a valid license from another state
To learn how to get a driver license after moving to Washington from another state, see Moving? Get WA license.
How to get an enhanced driver license (EDL)
See Steps to getting your EDL/EID to learn how to get a Washington State enhanced driver license, which is an acceptable alternative to a passport for re-entry into the U.S. at land and sea border crossings.
Featured Seattle DMV Resources
If you are looking for Car Registration information for the city of Seattle then you have found the best Seattle DMV resouce guide on the web!
Find information about specific to Seattle vehicle-related matters such as renewing your tags, transferring or replacing a title, ordering specialized or vanity plates or obtaining a bill of sale. If you've misplaced your Seattle, WA registration card, need to submit a change of address, or have questions on vehicle inspection and smog, you'll find what you need here.
We also cover special vehicles such as motorcycles, boats, RVs and custom-built cars. Need information on registering a salvaged vehicle in Washington? No problem.
Because not all Seattle DOL-related business can be conducted online, we offer Seattle locations and hours info for the branch office nearest to your Seattle neighborhood. Just be sure you schedule an appointment in advance.
DMV Seattle Information by Counties
Seattle Neighborhoods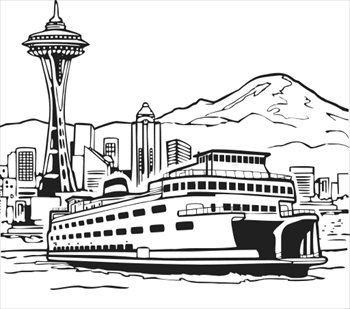 Seattle Central

Seattle South